Spoken Word Poetry Slam
Saturday, Oct. 28, 2017 @ 5:00 p.m.
Spoken Word Poetry Slam
Fallbrook Church
12512 Walters Rd., Houston, TX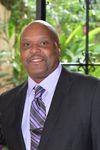 The Spoken Word Poetry Slam at previous Festivals have been big hits. Attendance at the poetry slam is FREE.
For the 2017 Festival, poets who enter will compete for a cash prize of $200.00. The Spoken Word Poetry Slam will occur on Oct. 28th at 5:00 p.m. Judges score each of the performances and the MC for the slam is poet Victor B. Johnson Sr. from Houston, Texas.
Poets may sign up by paying the $50.00 entry fee, via credit card or Paypal, by clicking "Add to Cart" here:
The deadline for the poetry slam entry fee is October 21, 2017 and may be ordered securely online by using the "Add to Cart" options above. To pay by cashier's check or money order, use the following form:
http://www.nationalblackbookfestival.com/eventtickets.pdf
The entry fee may also be paid by calling the Festival office at 1-800-340-5454. The form may be faxed to the Festival office at (281) 583-9534, or mailed to the Festival office (along with payment) to: National Black Book Festival, 14300 Cornerstone Village Dr., Suite 370, Houston, TX 77014.
For more information, please contact us via e-mail at: info@nationalblackbookfestival.com
---