Social Media 101
Workshop Presenter:
Mary E. Evans
Children's Book Author and Social Media Advocate
Friday, October 23 @ 3:00 p.m.
Facebook, Twitter, Instagram, Oh My!
This seminar was a huge hit at previous NBBFs.
Learn about basic author platforming and branding. Topics to be covered will be establishing an author presence on Facebook, Twitter, Instagram and Youtube, just to name a few.
Before you leave this interactive seminar, you will be promoting your book via social media so BYOD (Bring Your Own Device)!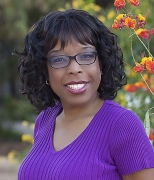 Mary E. Evans, a native of Waco, Tx, is author of a lively, rhyming, read-aloud picture book, Thunder and Lightning. She is also a poet and lyricist. Her passion is to share nuggets of marketing and promotion ideas to fellow authors.
Mary's website is www.thunderandlightningpicturebook.com
For more information about NBBF, please contact us via e-mail at: info@nationalblackbookfestival.com
---