Let's Get Drastic! Increase Your Book Sales by Speaking
Workshop Presenter:
Toni Harris
Author, Coach and Motivational Speaker
Friday, October 27 @ 11:00 a.m.
If you want to sell more books, then you have to get in front of more people. This seminar discusses why you should take a drastic step and add speaking to your marketing plan. This seminar covers:
• How to develop your message that makes your audience want more
• How to get in front of your target audience
• How to use technology tools to take your message global
• How to follow up so that you stay engaged with your audience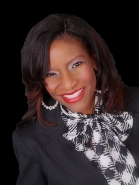 Toni Harris, business extraordinaire, coach and speaker, is the Turnaround Queen®. Harris' abiding passion mixed with her dynamic and energetic speaking encourages her audiences to achieve extraordinary results while encouraging them to step outside of their comfort zone. Toni has authored four books and uses speaking as her primary source of distribution
to sell thousands of books. You can check her out at www.toniharris.com.
Seminar Facebook event page here
For more information about NBBF, please contact us via e-mail at: info@nationalblackbookfestival.com
---