How to Start a Publishing Company
Workshop Presenter:
Cameron Jovan Hightower
Author, Songwriter, Musician, Inventor, Entrepreneur and Managing Partner of 1 Love Publishing LLC
Saturday, October 28 @ 2:00 p.m.
This seminar will show how to effectively start a publishing company as an author. Inexpensive ways to have a website presence, book editing, marketing, advertisement and book sales with or without Amazon.com. The seminar will also include information on tax filing.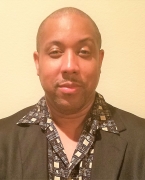 Cameron Jovan Hightower was born in Portsmouth, Virginia, started writing poems at the age of 10. His first book was written during his freshman year in college that ended up being the second best choice for a movie script by Spike Lee. Visit his website: www.1lovepublishing.net.
Visit Cameron's Facebook page: https://www.facebook.com/jovan.hightower.1
Seminar Facebook event page here
For more information about NBBF, please contact us via e-mail at: info@nationalblackbookfestival.com
---