Facebook/Instagram/Instant Messaging: I Am Reclaiming My Time
Workshop Presenter:
Johann Wilkerson
Author and Educator
Saturday, October 28 @ 2:00 p.m.
Don't you just wish fairy-tales and sitcoms were real and you could rewind to the good parts or fast forward to the end? Too many of us are living our lives as if it were really a TV show. Now it's fine if that show were a comedy, but I know some people's lives are straight up drama, horror and fiction.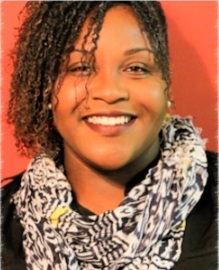 Johann Wilkerson: As an educator, teaching afforded me the opportunity to become an author. Writing opened up the doors of of diversity in a story telling form. Through world travel I have learned that many people speak the same language of curiosity and a thirst for knowledge.

Visit Johann's website: http://fbrown206.wixsite.com/wilkerson
Seminar Facebook event page here
For more information about NBBF, please contact us via e-mail at: info@nationalblackbookfestival.com
---