School-to-Prison Pipeline


Seminar Presenter:
Audrey and Larry Jones

Saturday, October 26 @ 1:00 p.m.

Married over 45 years,

Audrey and Larry Jones

are parents, grandparents, and fun-loving mates who enjoy each otherís company, civic, volunteer and cultural activities and frequent traveling. Audrey and Larry have written

Falling Through the Ceiling: Our ADHD Family Memoir

with the intent of helping other families acknowledge and address behaviors that can adversely affect couples and families.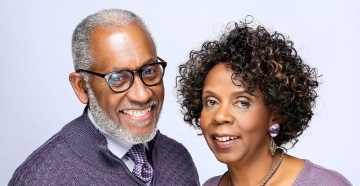 Authors Audrey and Larry Jones address the school-to-prison pipeline; what it is, how it works, and how we as parents can prevent our children from becoming part of it through diagnosis of disruptive behaviors, treatment, and becoming our childrenís best advocate.
Authors' website: http://enabletables.com/

Seminar Facebook event page here
For more information, please contact us via e-mail at: info@nationalblackbookfestival.com
---