Finding your Audience on Amazon


Seminar Presenter:
Tricia Gallagher

Friday, October 22 @ 2:00 p.m.



Writing is your dream and helping you successfully self-publish your book is Kindle Direct Publishing's. Join us for an hour walk through of formatting options, free tools and newest marketing features when publishing through KDP.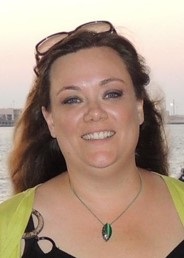 Tricia Gallagher is a Program Manager for Kindle Direct Publishing. For the past five years she has moved around Amazonís books teams learning the business so she can share it with authors. Prior to coming to Amazon, Tricia worked as a graphic artist, project manager, and educator. When she is not spending time with her family, painting, or digging in her garden, Tricia is privileged to work on the KDP University team helping authors use the KDP website to make the most of their author journey.
For more information, please contact us via e-mail at: info@nationalblackbookfestival.com
---